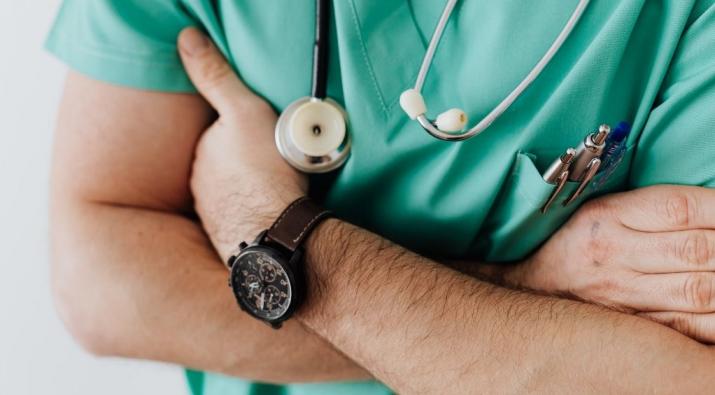 Surgeries are always a scary proposition, however small and minimally invasive they may be. Going under anesthesia and letting a doctor operate on you means instilling all the trust in your medical administrators and believing they will do the best there is for you. Without having any prior knowledge of your surgeon, you may be scared or unsure of how the operation may fare and this should definitely not be the case for any patient.
Everyone should go into surgery knowing full well that their doctor is the best at what they do and should not be worried about the outcome. This is especially necessary with surgeries such as advanced laparoscopy. If you're looking for a doctor that is reliable, understanding, and also the best in his field, look no further than Dr. Dardamanis!
Dr. Dardamanis is a General Surgeon for Advanced Laparoscopic Surgery, who is based in Greece. He has studied at the Medical School of Patras and has a Ph.D. from the medical school of the University of Athens. His accolades include getting a scholarship from the Hellenic Surgical Society where he was integrated into one of the most innovative surgical clinics in the world. He has worked next to the internationally renowned professor Guy-Bernard Cadiere who, among other things, performed the first robotic surgery. He has another scholarship from the laparoscopic and endoscopic company since he specialized for another year in the study and understanding of "epidemic" surgical treatments such as obesity and diabetes.
Dr. Dardamanis has specialized in three main areas of medicine - general surgery, weight loss surgery, and surgical oncology, and has perfect surgery and recovery records for his patients. The general survey includes using minimally invasive techniques for Laparoscopic or robotic surgery aimed at diseases of the digestive system, abdominal wall, and hemorrhoids. Weight loss surgery is performed using only the best and safest modern surgical techniques that cause malabsorption or reduction of the stomach or a combination of the two. Surgical oncology operations are done with maximum sensitivity, professionalism, and safety to ensure the correct treatment and improvement of the quality of life for patients with malignant diseases.
All treatments and surgeries are done with proper hospitalization and recovery protocols, without pain and large incisions, also offering perfect aesthetic results. With utmost care, patience, and safety, Dr. Dardamanis is one of the best surgeons to perform your treatments. If you are in or around Greece, look no further than his expertise to ensure proper treatment and hospitalization and get the best recovery possible.