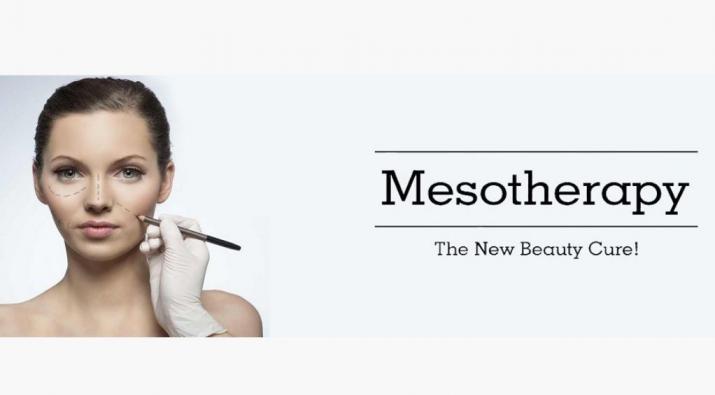 Aging, dullness, and wrinkles are issues that every one goes though as they grow older. While you can't stop time and reverse your age, you can invest in solutions that help reverse the effects of aging!
There are several products in the market that cater to anti-aging solutions, which include creams, ointments, and even surgery. While many people think getting a facelift or other facial surgery procedures done is the best solution, they are extremely costly and also very invasive. On the other hand, creams and lotions targeted toward reducing wrinkles and other skin related issues just don't seem to do the trick.
So what is the best way to get rid of all the skin issues that come with ageing?
Mesotherapy solutions are the newest trend in skincare with lasting and effective results. This contains a number of specially created anti-aging treatments that are completely non-invasive and come without the risks related to medical intervention. This concept is 100% safe, tested, and certified, guaranteeing impressive results!
This non-invasive Mesotherapy treatment helps in significantly improving the appearance of the skin. This is done by creating a customized cocktail of amino acids, vitamins, and minerals that stimulates the skin cells. This increases the collagen and elastin present in the skin, leading to lesser wrinkles and lines. This is a non-surgical technique that makes use of micro anti-aging injections that add a youthful glow to your skin and recover your skin from damage.
Increases the production of collagen and elastin
Helps in hydrating, toning, and revitalizing the skin
Detox of the skin as well as protection against free radicals
Even skin tone and reduced pigment spots
Significant reduction of wrinkles and lines
Elimination of under-eye bags and dark circles
Mesotherapy is a significantly mild method that has very few if any, side effects. It helps reduce and eliminate wrinkles, dark circles, and sagging caused by aging and helps in correcting several kinds of skin imperfections. In addition to that, they also minimize scars and add overall plumpness to the face that adds suppleness to your facial skin.
Mesotherapy definitely stands out against other anti-aging products and treatments due to its results and permanence. If you're unhappy about your skin and want to revive it back to its youthful self, try this solution! It is also a great option for people who don't want to go under the knife and instead try something much less invasive with micro-needles. Choose Mesotherapy products as a lasting solution for your skin to beautiful and young!